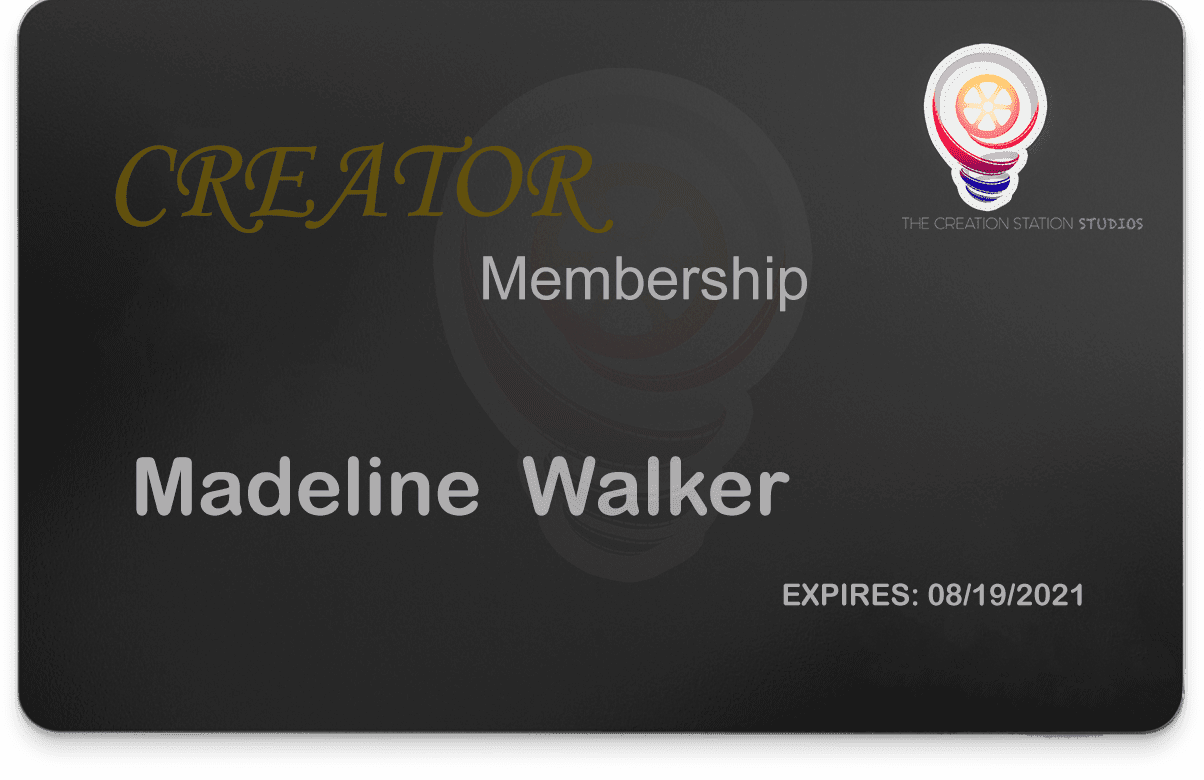 Included with CREATOR Membership:
Unlimited Session Time!

Forget about appointment fees and minute charges! Just reserve your time and use it however you'd like!

Self Tapes
Voice Over
Vlogs
Slate Shots
Audition Preparation
Private Coachings

Unlimited Rush Edit/Deliveries ($25-35/per session value!)

If you choose to, Add a "Rush Edit/Delivery" to every session!

We normally guarantee same day delivery of files recorded, prior to 11:59pm the same day (No specific delivery time can be given). If a specific delivery time is needed, a rush edit/delivery will need to be requested. A rush edit & delivery will allow you to request a specific delivery time. If a rush edit & delivery is purchased your footage with be placed in the next possible queue for editing and/or delivered by the time you have requested (All rush edit & delivery jobs require at least 30 minutes to edit, export, and deliver).

Unlimited Teleprompter Use ($20/per session value!)

If you choose to, you may add the use of our Teleprompter to every session!

Unlimited Direct Uploads ($10/per session value!)

If you choose to, you may utilize our "Direct Upload" service, with every session!

Great for actors that are always on the move or don't want to deal with the inconvenience of uploading their various files to they various websites (LaCasting, Actors Access, YouTube, Vimeo, etc..), Your session operator/reader will upload your files directly to the profile(s) you specify.

Unlimited Coaching ($35/per session value!)

If you choose to, you may add "Coaching" to every session! Make each audition your best!

In a Coaching Session your reader will coach you through your entire audition. Your reader will give you their professional feedback, you both will analyze the scene, its medium, genre, and more, to ensure you deliver your best performance possible.

Unlimited Scenes/Takes ($5/per extra take value!)

When you come in for a session, you will have the option to record as many (unlimited: within your time booked) takes as you like and to review the playback of your footage.  We normally send up to two (2) takes, per scene or slate shot recorded. Forget about the "2 takes per scene" limit our studios normally advertise and receive as much of your footage as you like!